We have built a culture around our core values.
Ask any one of us and we'll tell you all about our values (a little too much in detail so take some time out and ask us), how we use them at work and even outside of the workplace
Slide
Respect is at the heart of everything we do. It starts with us, and extends to every single individual we work or interact with.
Slide
WOW THE WORLD WITH CREATIVITY
We believe that creativity trumps everything! Whether it's an office party or a campaign launch, we are here to WOW the world with our different thinking.
Slide
Nothing beats the joy of being curious and learning as a team, whether it's the latest Instagram update or a new cuisine!
Slide
We believe that every person we hire should be able to do at least one thing we can't. Smart work helps us create inventive solutions and do more of what makes us, us.
Slide
We are a people-led company, in that we support and learn from one another, and grow together every day.
Slide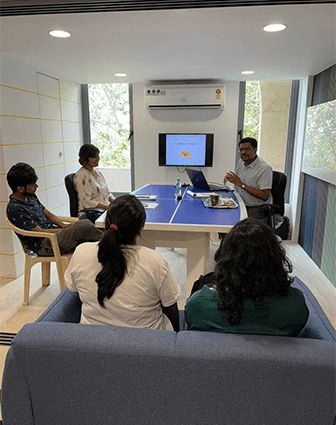 Communications' Workshop
By Craig Travasso
Just like a story comes to life with the right narrator, Communications Coach CraigvTravasso, taught the team of Admatazz the art of bringing an idea to life with the best tools of presentation.
Slide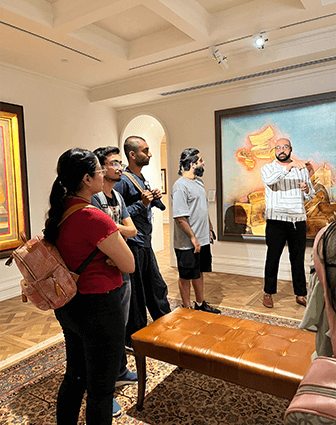 The Origin Of Art
Design's Day Out
In the day and age of digital tools for design, our team wanted to venture out and discover the origin story of art itself. A weekend trip to the various art galleries and Art Museums helped them track down the basics of design and discover the history of the tool they practice everyday.
Slide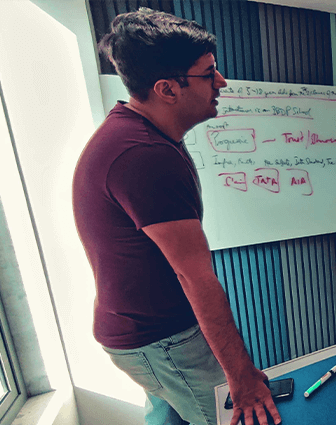 Fundamentals of Branding
By Yash Chandiramani
As advertisers it's our duty to know the key elements required for making a brand statement that encompasses everything that a brand stands for and how it differentiates itself in its segment. Through this workshop we learnt brand positioning and how to create a brand mantra.
Slide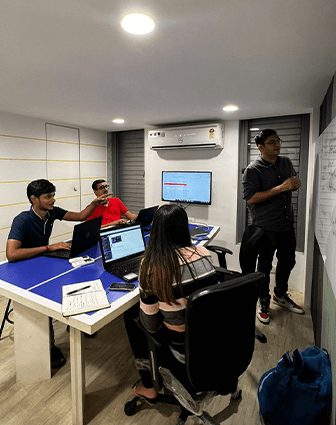 Aspects of Programmatic Media
By Yash Chandiramani
Real-time bidding, demand and supply side platforms ,difference a DMP makes in performance marketing and many such basics of programmatic media buying makes this workshop a must for all our new performance marketeers at Admatazz.
Slide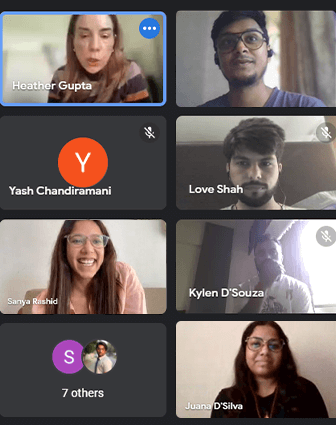 DISC Analysis
By Heather Gupta
Team work is only possible when each individual works towards making the team work, together. After doing a detailed DISC analysis of each member of the team, Leadership Training & Executive Coaching Heather Gupta, took us through our working styles and professional personalities. This enabled us to understand how we can actualise our best potential as a team.
Slide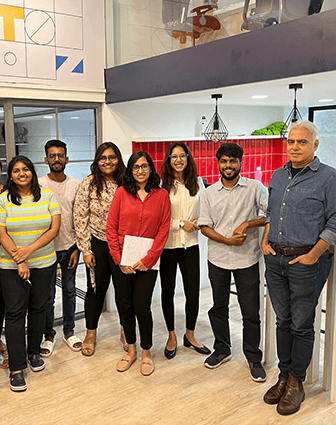 The Ingredients of Advertising
By Haresh Moorjani
Creativity does not follow the same logic that Science does, but it does have a Science behind it. Haresh Moorjani, with over more than 40 years of experience in the field of advertising, taught us the building blocks of different creative approached to a single brief. We deep dived into this journey and went into overtime with our QnA session.
Slide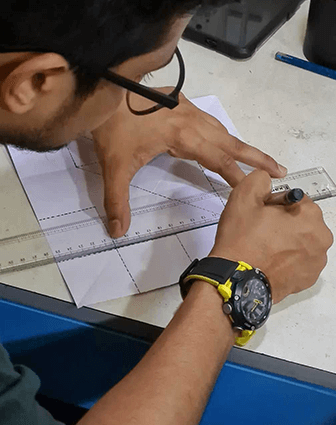 The Art Of Balancing Elements
By Ashish Kashyap
The most essential thing to learn about design is to understand the art of balancing elements. Ashish Kashyap, from our Design team, conducted a workshop that shed light into visualising design elements and creating the perfect equilibrium of contrast and colour and composition and balance.
Slide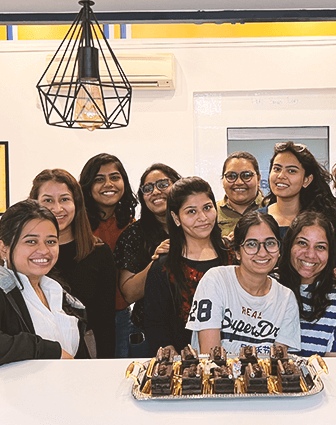 Women's Day celebration at the office
Slide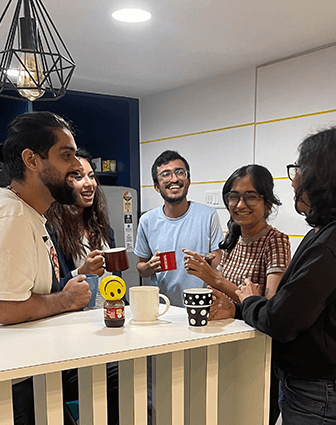 Slide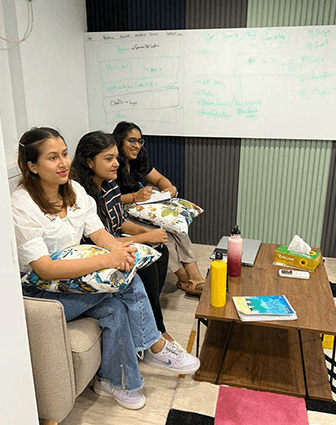 Slide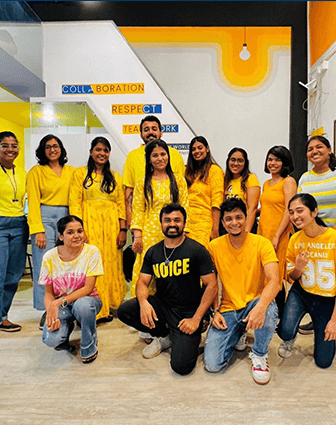 Navratri Celebrations at the office
Slide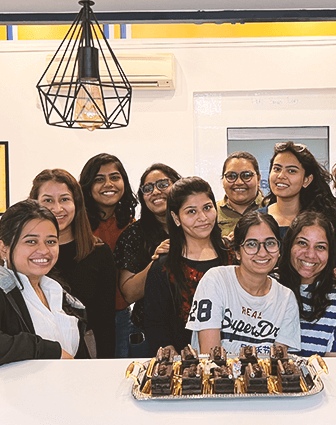 Women's Day celebration at the office
Slide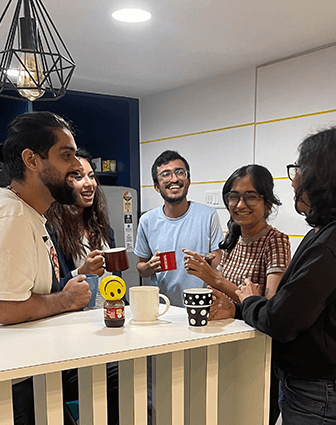 Slide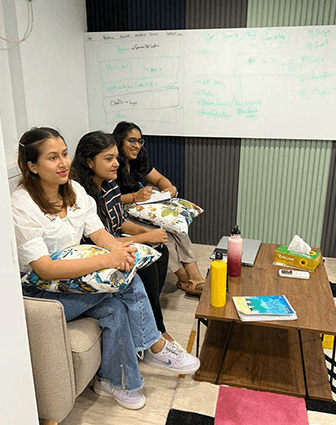 Slide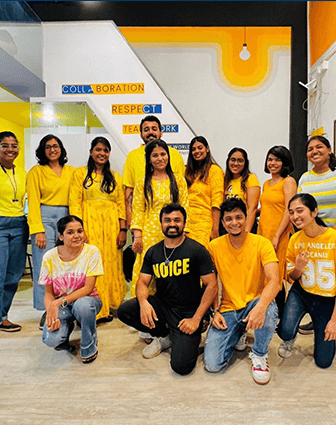 Navratri Celebrations at the office