Looking for a Performance Marketing Agency in Mumbai for your brand or business ?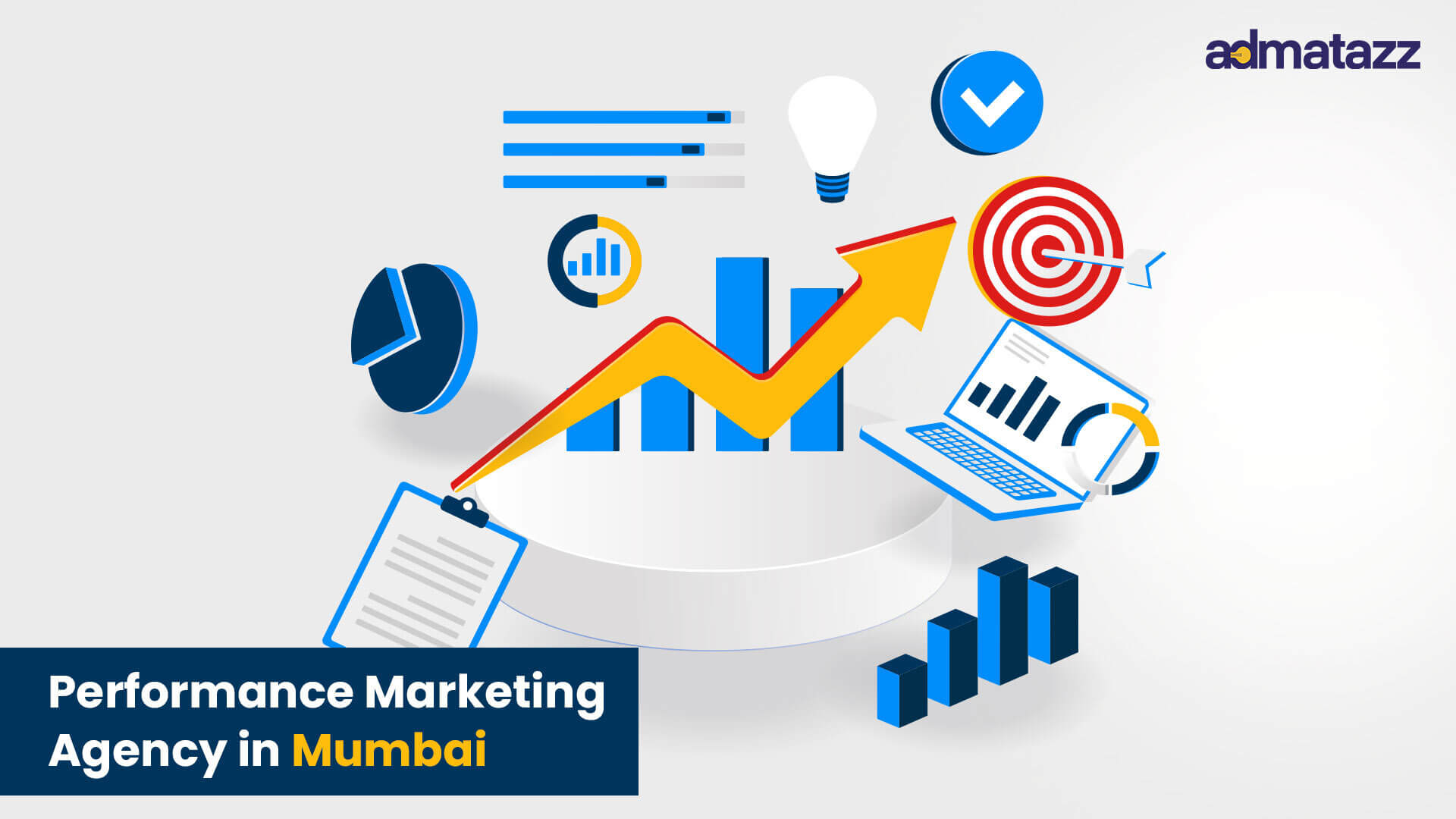 Admatazz is one of India's fastest growing performance marketing agencies, based out of Mumbai.
We create and execute media plans for performance in every kind of industry ranging from Education, BFSI, Automobile, Jewellery, Publishing, E-commerce, FMCG, Pharma- Healthcare and Electronics as well. 
While performance marketing is often confused with bottom of the funnel ad programming only. It goes way beyond that. 
Performance marketing is essentially marketing that gets measured against pre-determined KPIs. This means you can create performance campaigns for all stages of the marketing funnel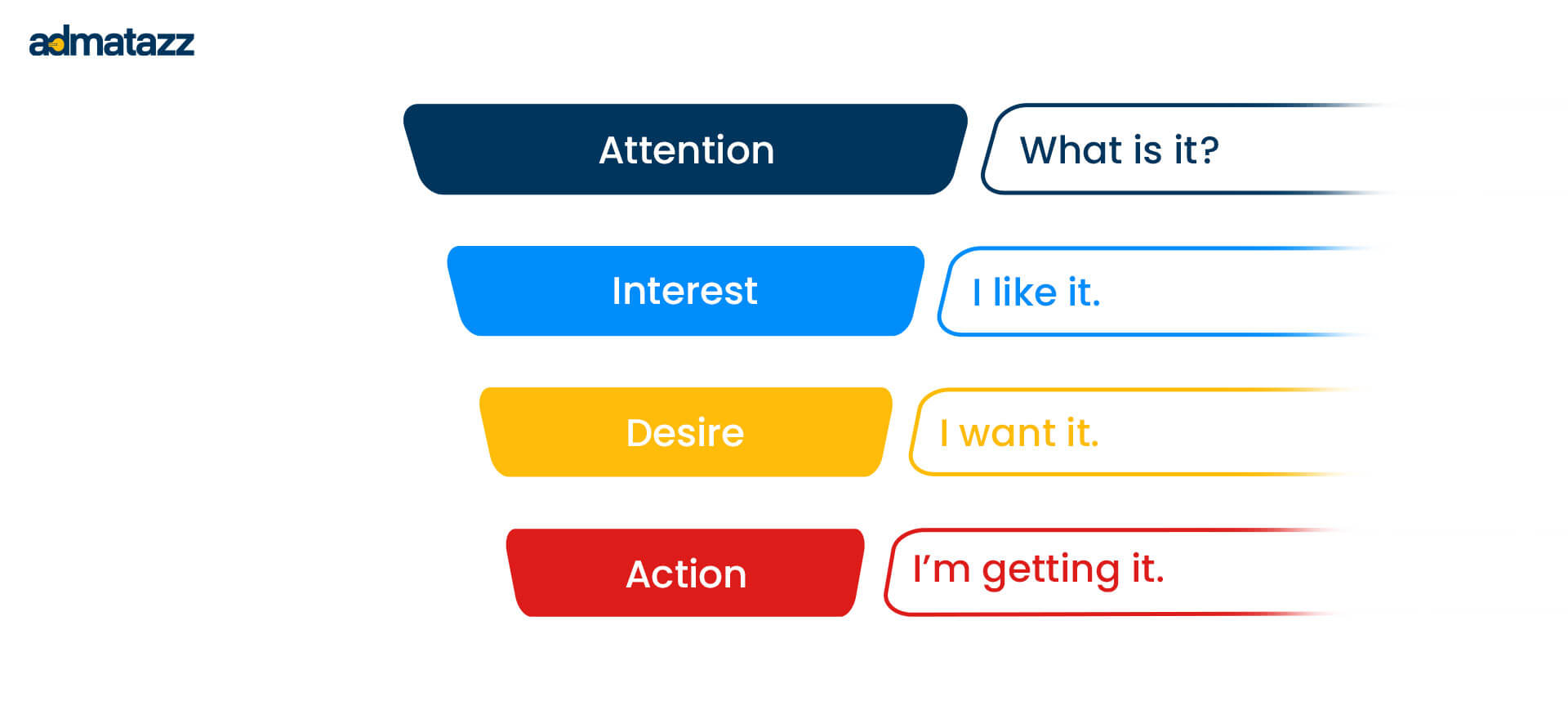 To cover all stages of the funnel it's important to have deep expertise in various platforms that become a part of the media mix. 
Here is a quick list of the platforms we have our expertise in but are not limited to: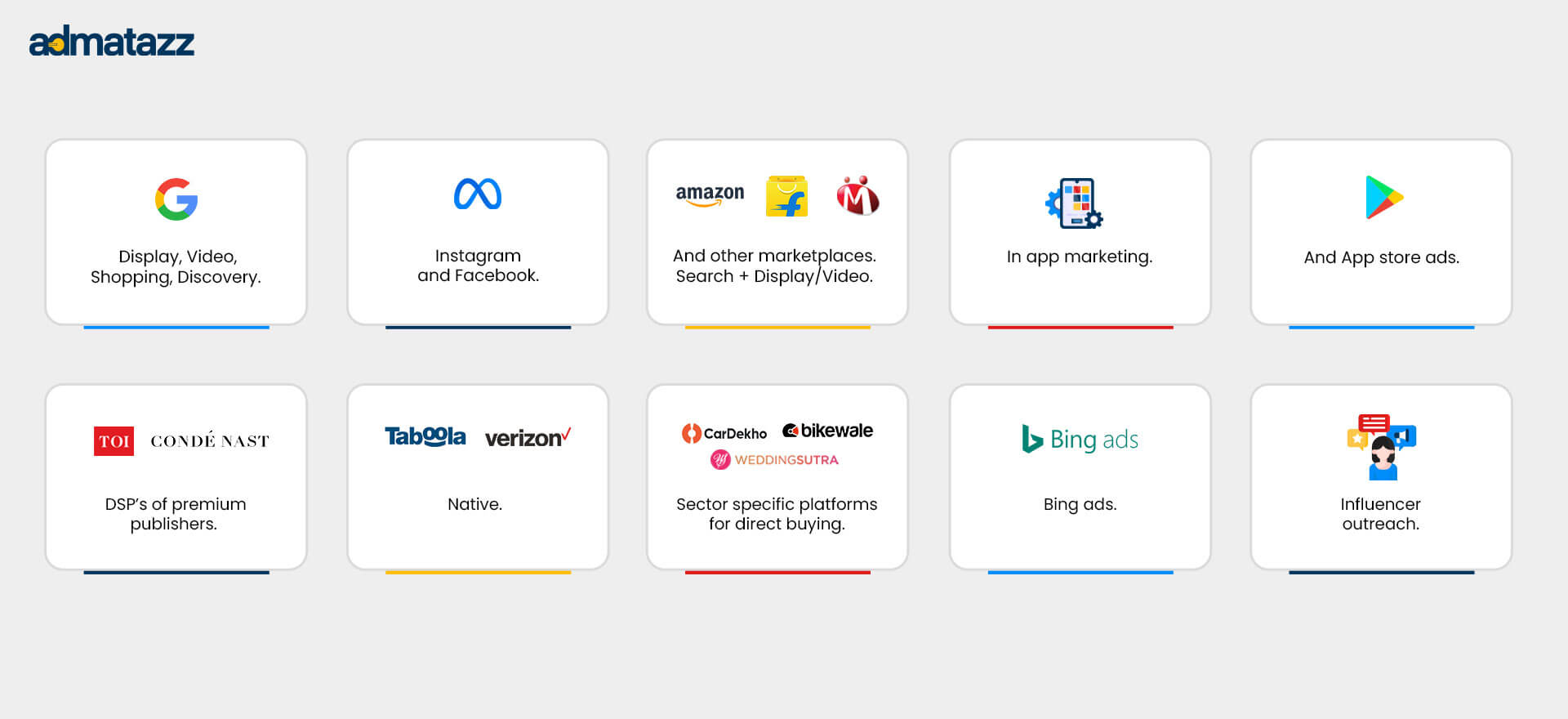 If you're on the hunt for an agency that can solve your performance marketing challenges, its important to know a few things before hand:
What is the problem statement?


Breaking down your ultimate goal (sales) into smaller fragmented problem sets (lack of awareness, low conversion rate, low repeat purchase etc)
What are the details of your budget?
Amount assigned to Awareness v/s Sales/leads
Marketing investment for new product launches.
Amount assigned for repeat and retention.
Rest of the math.


What is your CAC? What should your CPL or CPA be online? How many months do you see it taper down to reach your ideal CAC?
Who is working on the creative strategy?


The victim of most performance campaigns are often the creatives. Creatives should not be treated separately from the overall performance plan.
The agency, atleast in our case, should be able to help you with the answers for the questions above and this should ideally form an integral part of the campaign brief.
Once the initial brief is out of the way and well understood, we move on to structuring the media plan in sync with the creative proposition at every funnel.
Connect with us to learn more about Performance Marketing for your brand
The goals usually in every performance plan are segregated in a fashion as mentioned below:
1. Awareness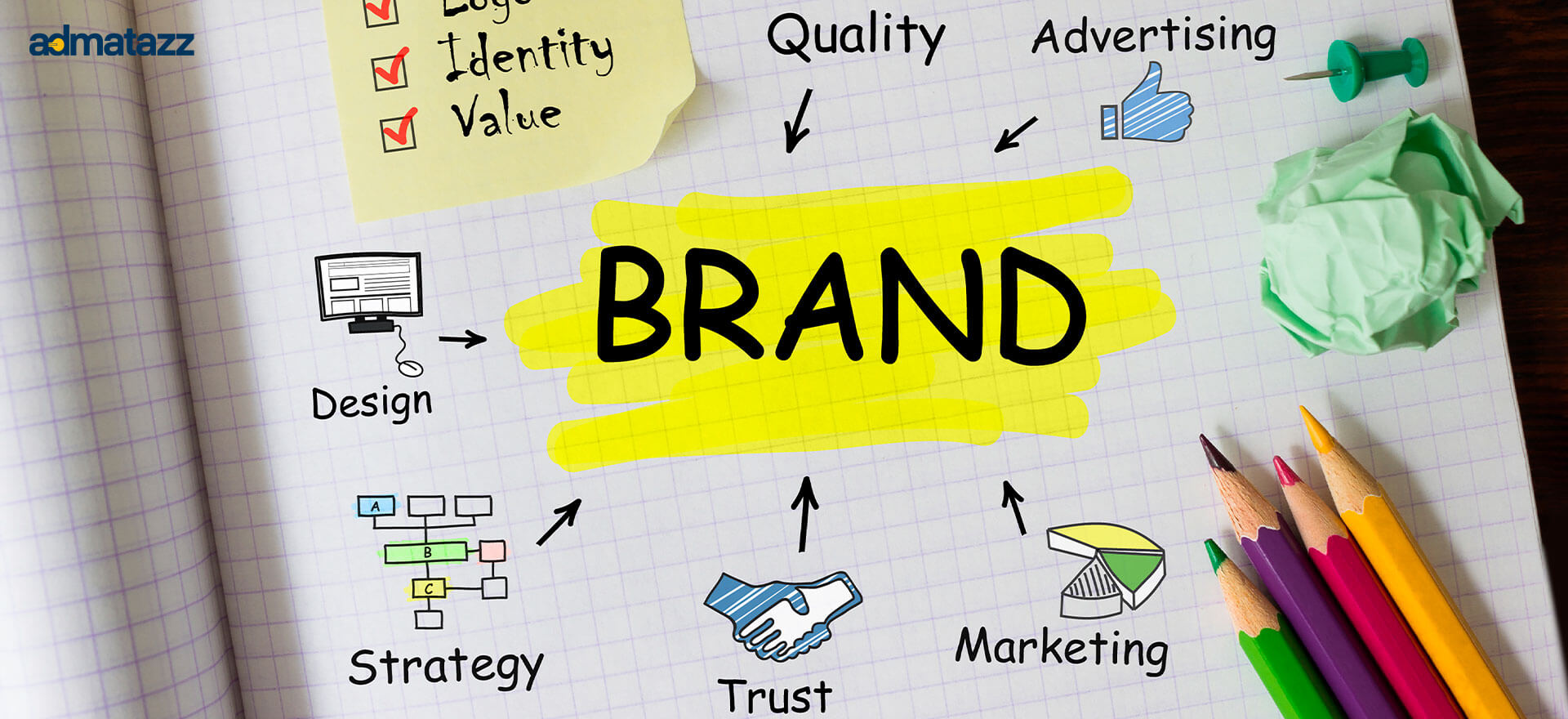 For the top of the funnel, usually explaining the brand or product proposition with a focus on reach and effective recall. A good way to measure success is a brand lift and ad lift study.
2. Installs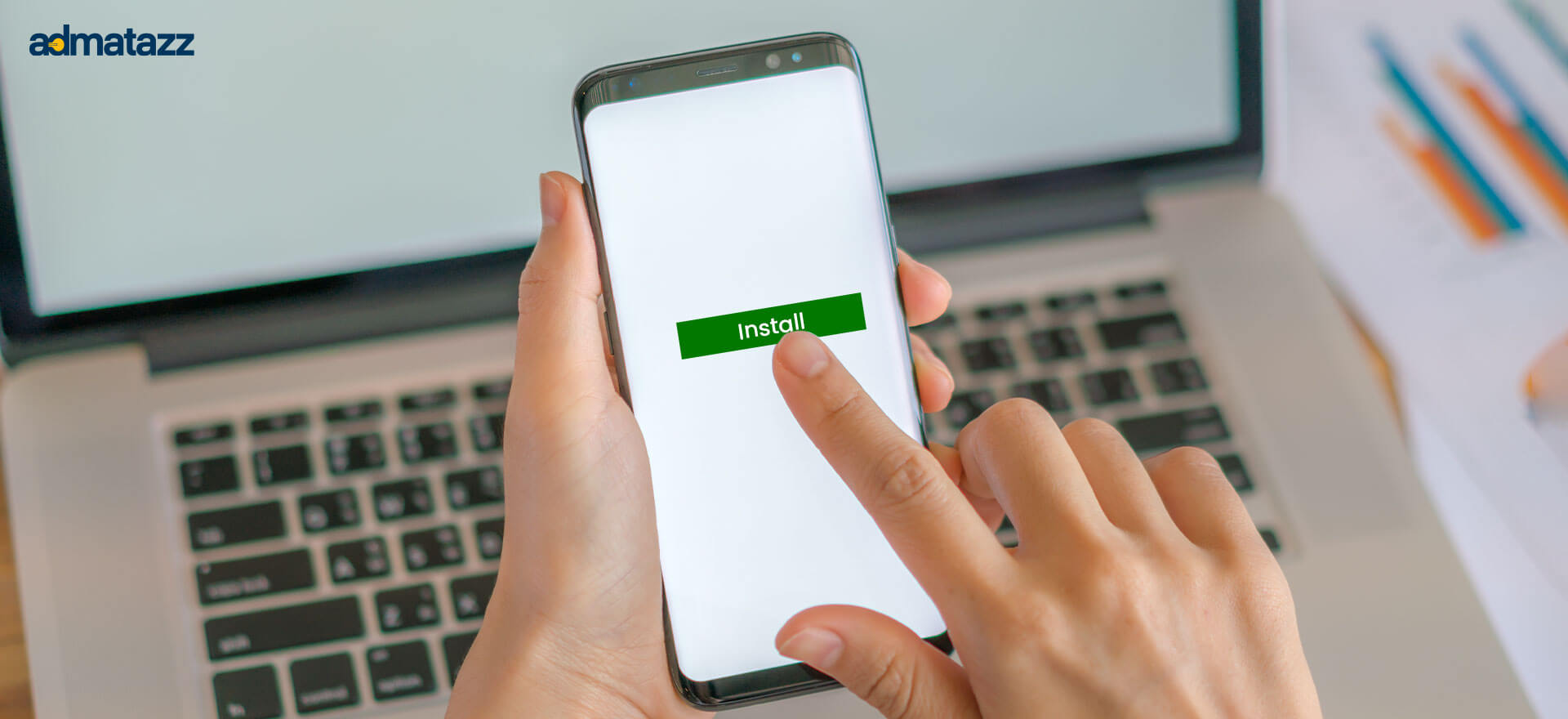 Use for app campaigns to boost installs is majorly measured with Cost per install, however we like to measure relevant installs or sign ups after installs as well to understand the effectiveness of the campaign and prevent bot installs.
3. Leads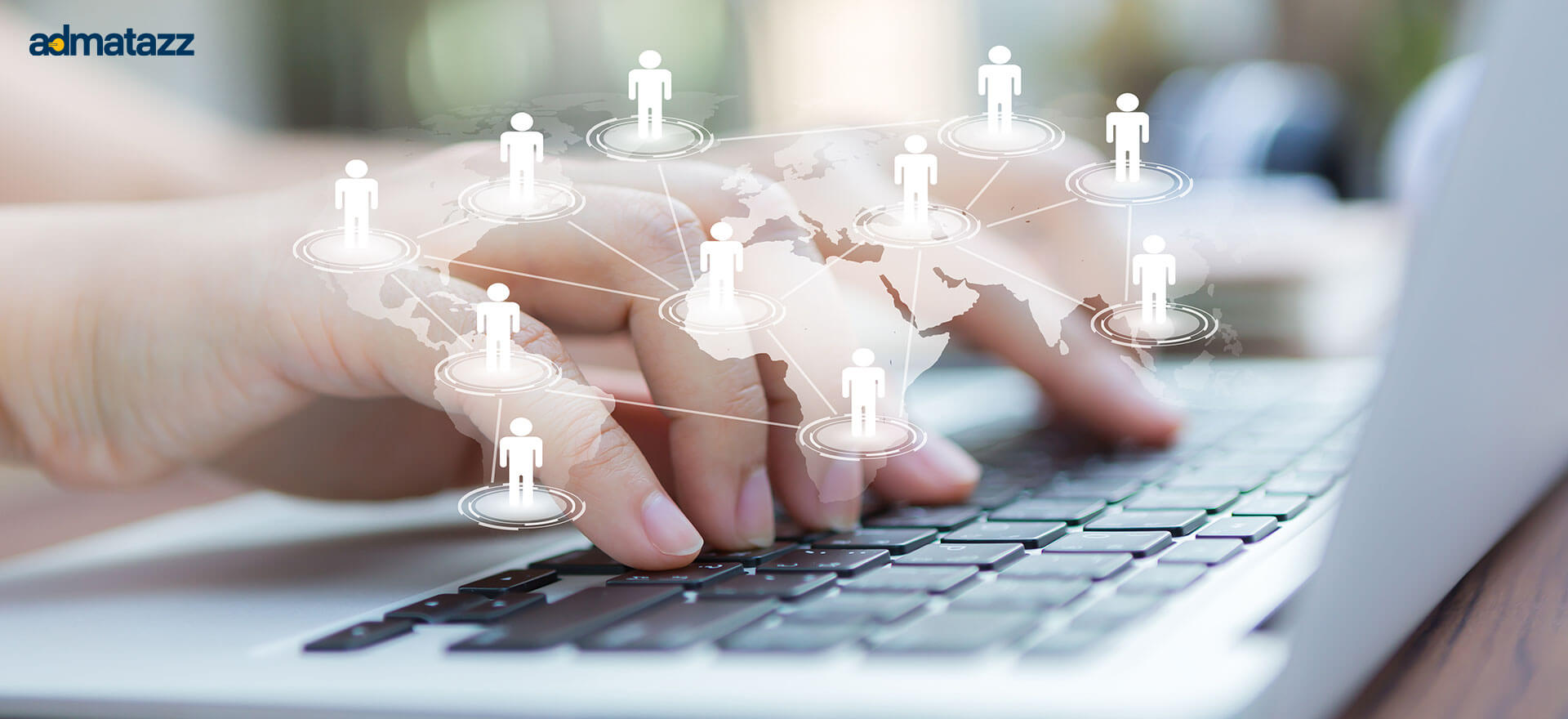 One of the most popular investments of performance marketing campaigns. B2B and high ticket B2C brands resort to lead generation online using various methods. If you'd like to learn more about lead generation read our Complete Guide here.
4. Sales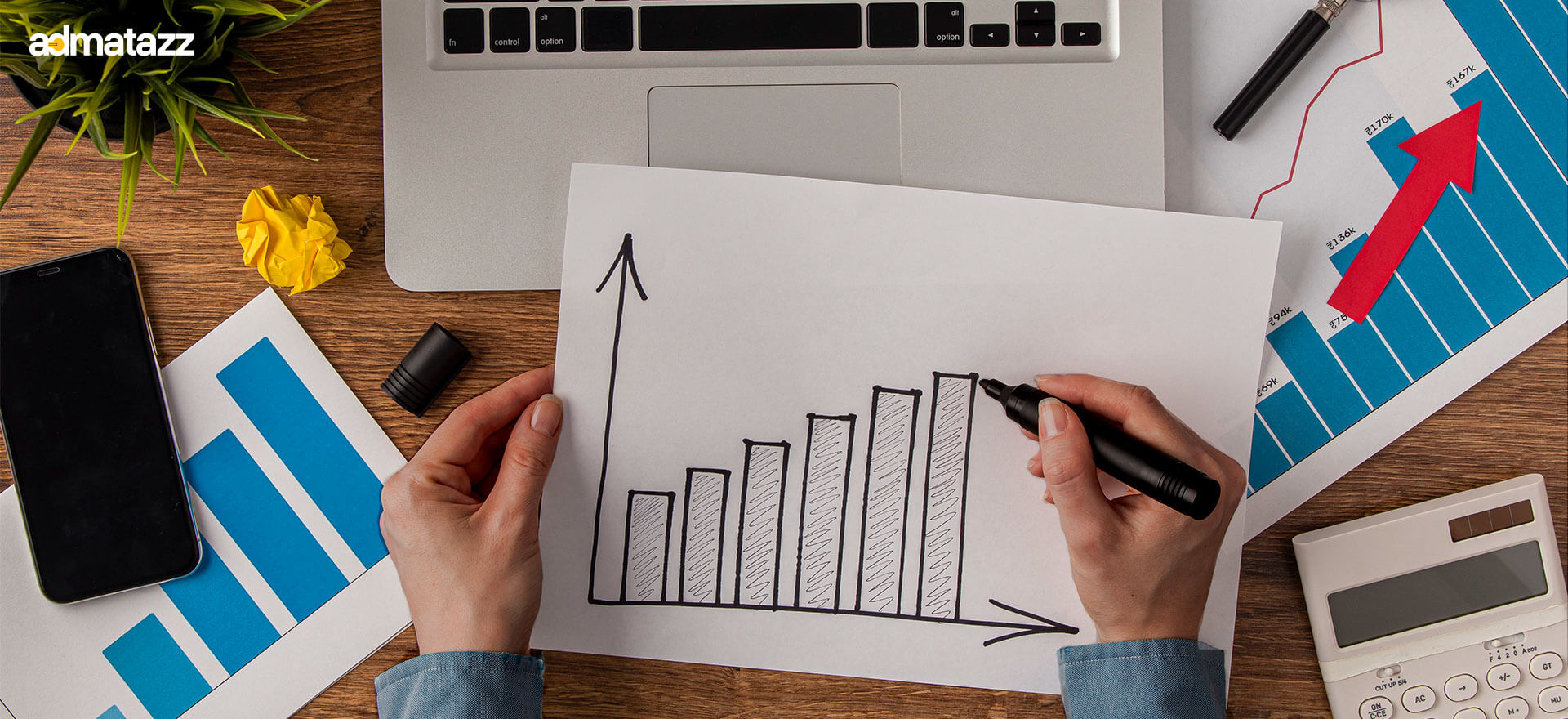 Popularly used by D2C brands. Sale campaigns are as bottom of the funnel as it gets and there is only one metric to check effectiveness: ROAS (return on ad spend)
At Admatazz, we understand the goals and current position of the brand in the market, weigh it with the budget in hand and plan performance campaigns tailor made for these goals. The job doesn't end there. Our performance teams works in sync with your sales planning & CRM team to ensure the goals are being met and regular course correction takes place. 
"Goals are important. But goals under a certain cost are non-negotiable"
Let's look at all the above suggestions and theory put into practice with some performance marketing case studies from campaigns we have executed:

E-commerce has opened up avenues for different jewellery products online. With sufficient AB tests, we zeroed in on the perfect media mix for this brand.





Here's a summary of the results we achieved: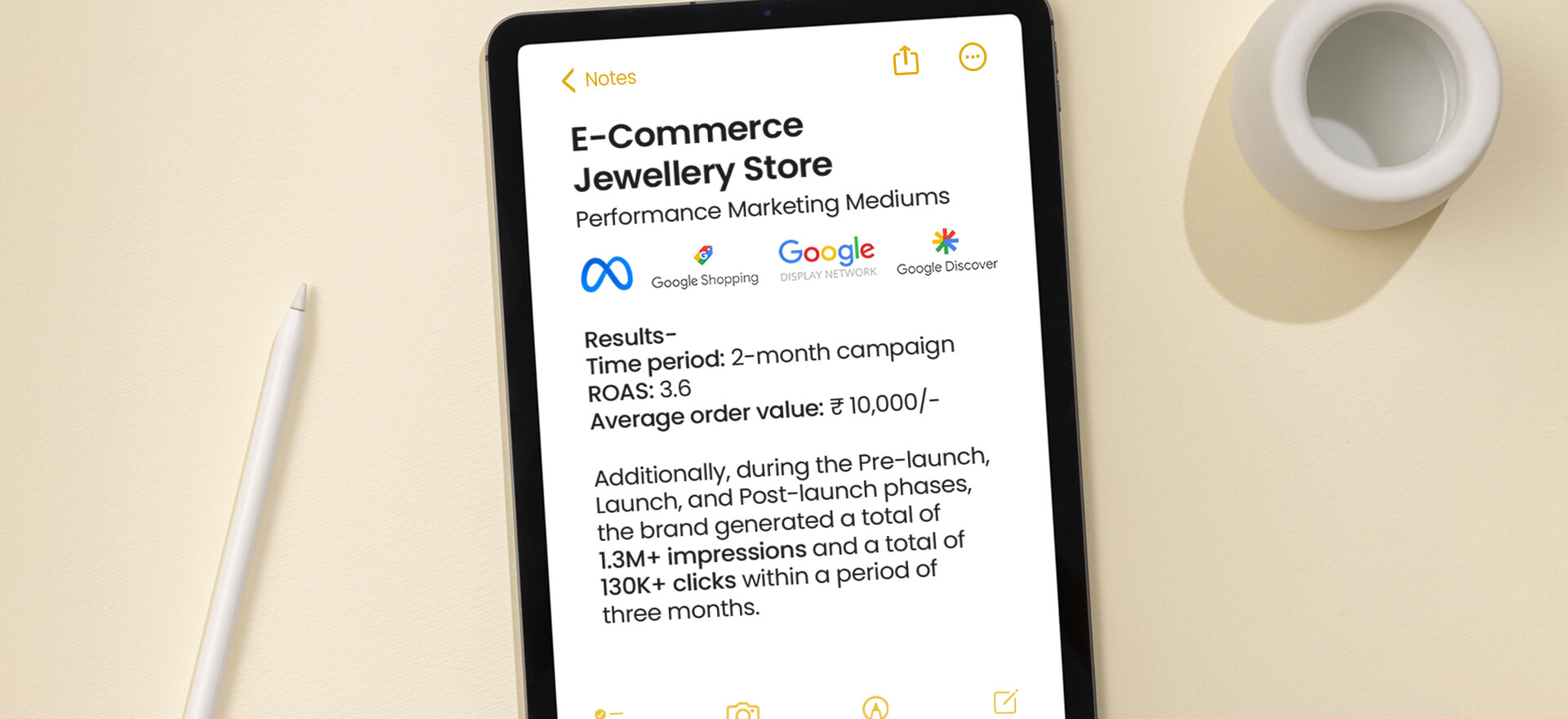 Learn more about why Admatazz is the
best jewellery marketing agency
2.The EV industry has grown to be highly competitive and the fight for space online is a close one. Legacy players and well funded startups are both vying for the users attention and performance marketing is at its best.
-We used sector specific influencers (regional and national), video and programmatic ads, additionally media buying on aggregator platforms resulted in a large top of the funnel.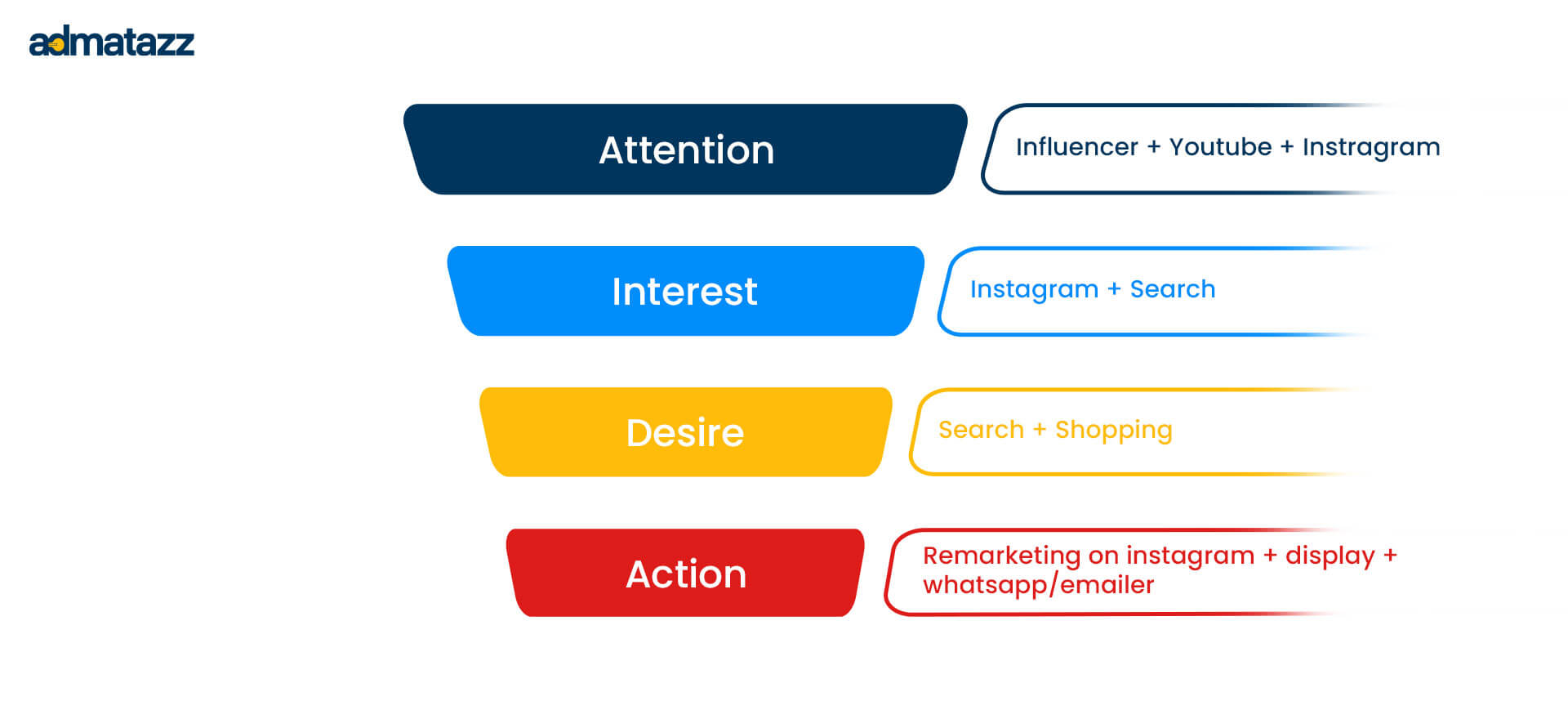 -We used this data pool to remarket with target group specific creatives and ensure a healthy inflow of valid leads.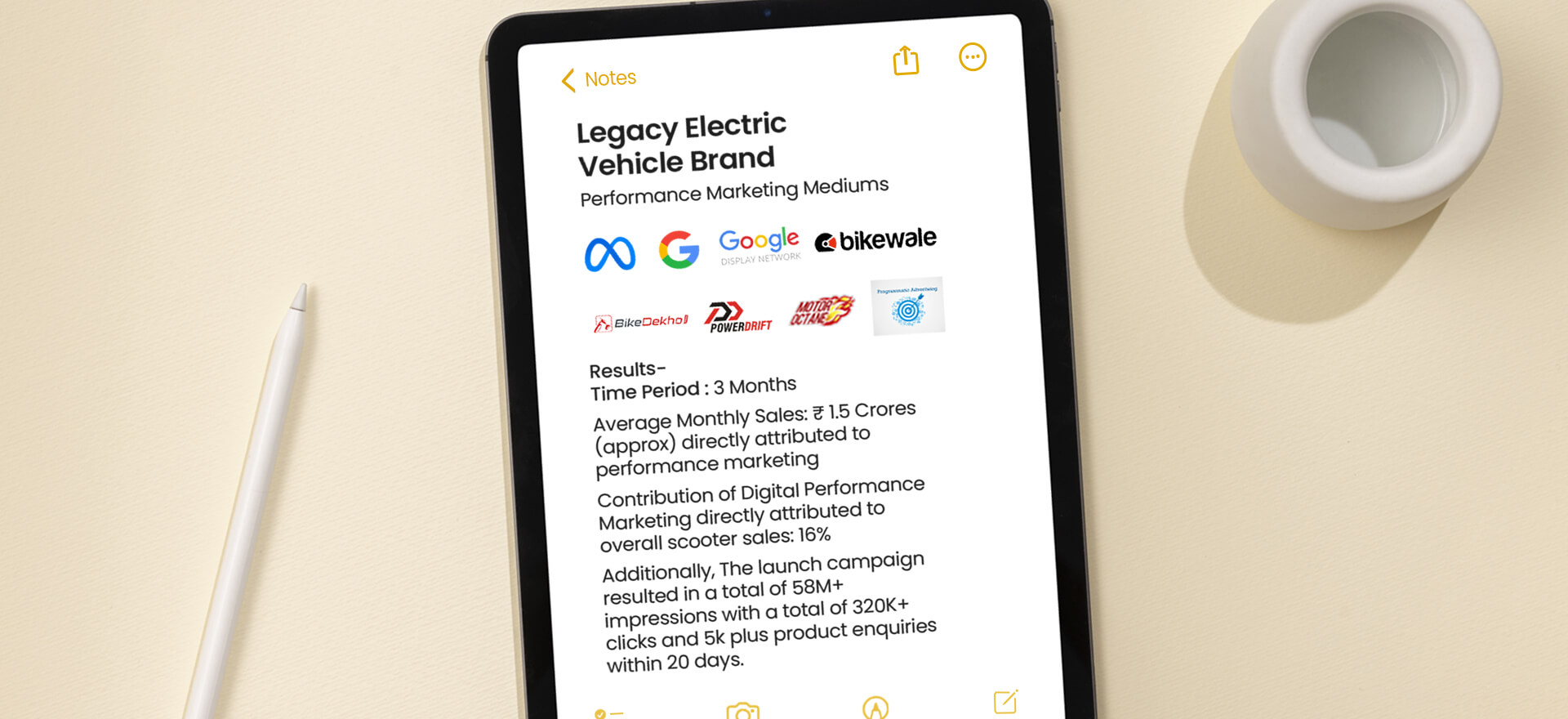 Results: 16% directly attributed sales to digital marketing month on month.
3. Luxury automobile segment
While the OEM's create the brand & product awareness , when it comes to large dealer networks, performance marketing for middle and bottom funnel is the only artillery they have in their armour.

A micro-managed meta and google search campaign supplemented by SMS (yes, if used correctly they work wonders) campaigns resulted in:
4. Amazon and other marketplace ads.
Growing competition in the D2C space has ensued that a mere listing on Amazon or Flipkart or other marketplaces isn't enough. An ad strategy that is focussed on ROAS is a necessity.
Marketplace ad success depends on detailed keyword and competitior strategy.
With the right keyword strategy and placement on direct and indirect competition products, we were able to achieve the results below for a niche biotech brand selling homecare products:
Want us to work on a performance marketing strategy for your brand ? Schedule a call with an expert.